Camping Pouylebon
Camping Pouylebon is located in the Gers department , around an old Gascogne farm house. It's a family camping with private swimmingpool and a magnificent view over the sloping landscape.
The Gers is well-known for its climate, gastronomy (foie grass), good wines (cote de Gascogne, Saint Mont and Madiran), and of course the Armagnac brandy and its variations of local rich inheritance (bastides, castnaux)
The camping is located in the heart of the Gascogne. The Gascogne will seduce you by its hospitality and its multivarious, charming attraction.
Several villages are classifed "Most beautiful villages of France", like Fourcès, Larressingle, Lavardens, Montréal du Gers and Sarrant.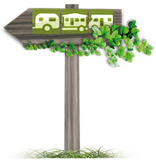 The GR653 between Arles and St Jean pied, one of the famous passages to go to St Jacques de Compostella passes our campsite. You can walk this road to see the beautiful landscape.
For more information please visit: 
www.randonnee.tourisme-gers.com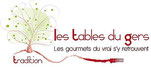 "Les tables du Gers" they always offer the most tasty recips.
Let you induce by the extraordinary gastronomy, produced by the local producers.
For more information go too : www.restaurant.tourisme-gers.com
We are members of the GGG, SVR, ACSI, ANWB, ANCR, Gîte de France
The GGG (Good Hospitable green campings) is a membership with several small campings, situated in the south of France. All owners are Dutch. All the campings are situated only several hours from each other. Don't hesitate to visit the site www.ggg-campings.com to get detailed information.
In the low season we offer you, by showing us the GGG folder, a profitable rate.
OPEN FROM APRIL 15TH UNTIL OCTOBER 15TH
We do not offer any type of storage for your Caravan or Camper between October the 15th and April the 15th